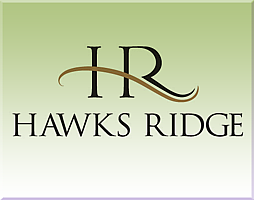 A legacy in the making, Hawks Ridge possesses the ambiance of an estate community that has endured for generations. At the cornerstone of this enclave lies an 18-hole golf course that is as beautiful as it is challenging.
Located in the bucolic setting of Cherokee County, Hawks Ridge combines the elegance of gated, posh living with peaceful woodlands and wildlife. Cherokee offers the finest in public school curriculums and there are also a number of outstanding private education institutions within a short drive from Hawks Ridge.
With wide verandas, soft wooded hills and sweeping green lawns and a golf course so superbly conceived and impeccably maintained, it has already been called the Augusta National of the 21st century.
Home design and streetscapes throughout Hawks Ridge are inspired by the classic architecture of the 1920s and 30s, bringing a revival of a grand era in Southern Classical architecture.
Home sites range in size from one to over 14 acres, each with a picturesque setting of natural wooded surroundings or of a golf course vista.